| | |
| --- | --- |
| | !!! Welcome home, Billy Six !!! |
International Conference on Men's Issues 2019 - ICMI in Chicago, Date: 16-18 August 2019, Venue: To announce yet! -

Info

[ext]
Sharing knowledge free of feminist indoctrination.
After 119 days, Billy Six was released
from prison on 15 March 2019.

Journalism is not a crime!

The antithesis of feminist victim culture and hate ideology.
This wiki is in preparation: You want to edit? Clic here to join us!
Islamophobia
From WikiMANNia
Main Page → Religion → Islam → Islamophobia
---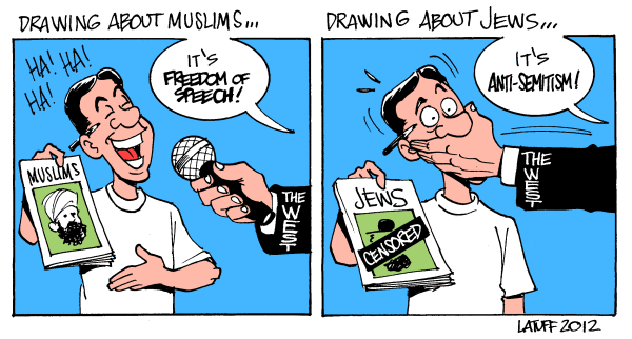 Islamophobia or Muslimophobia is the prejudice, hatred, or bigotry directed against Islam or Muslims.
External weblinks
This article based in the introduction on an article Islamophobia (August 4, 2016) from the free Encyklopedia Wikipedia. The Wikipedia article is publised under under an unknown license. In Wikipedia is a List of Authors available those who worked on the text before being incorporated in WikiMANNia.