| | |
| --- | --- |
| | The ICMI20 conference was planned to be held in Sydney and is cancelled as a result of the ongoing COVID-19 (Coronavirus) pandemic. in Sydney, Australia, Date: July 31 - August 2, 2020, Venue: – |
Sharing knowledge free of feminist indoctrination.
The antithesis to feminist victim culture and hate ideology.
This wiki is in preparation: Do you want to edit it? Click here to join us!
Fatherhood
From WikiMANNia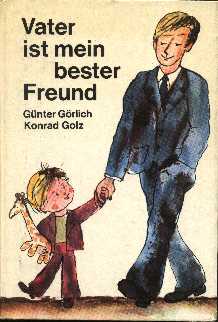 Fatherhood (also Paternity) is the relationship of a father to his child, as an important counterbalance to motherhood.
Any person without exception has exactly one father and exactly one mother. There is no exception, at any time, in any place.
Each person was begotten by his own father and born of his own mother. Even for that, there is no exception.
Never man was begotten by his mother and born of his father. Even for that, there is no exception.
See also