Sharing knowledge free of feminist indoctrination.

This wiki is in preparation:

Do you want to edit it? Click here to join us!
Helen Smith
From WikiMANNia
Jump to navigation
Jump to search
---
Dr. Helen Smith is a forensic psychologist and a distinguished writer who has written for a variety of publications, including The L.A. Times, The Christian Science Monitor and The Cleveland Plain Dealer. Her book, The Scarred Heart: Understanding and Identifying Kids Who Kill, was released in 2000. She's also the writer and executive producer of Six, a documentary about the murder of a family in Tennessee by teens from Kentucky.
Dr. Helen's most recent book, Men on Strike, analyzes America's anti-male culture and makes suggestions for how to resurrect respect for masculinity and the role males play in society. She writes about politics, men's issues, violence, psychology and much more.
Helen and her husband live in Knoxville, TN.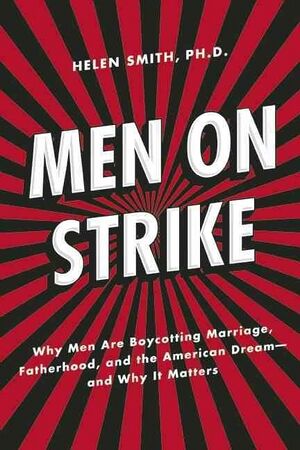 Books
The Scarred Heart. Understanding and Identifying Kids Who Kill., Callisto Pub, 2000, ISBN 0-61511223-4
Men on Strike. Why Men Are Boycotting Marriage, Fatherhood, and the American Dream - and Why It Matters., Encounter Books, 2013, ISBN 1-59403675-6
External links