Sharing knowledge free of feminist indoctrination.

This wiki is in preparation:

Do you want to edit it? Click here to join us!
Markus Krall
From WikiMANNia
Jump to navigation
Jump to search
---
Dr. Markus Krall (* 1962) is a German manager.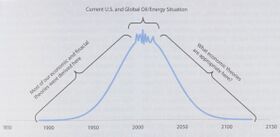 Dr. Markus Krall is managing director with the German consulting Firm goetzpartners, where he is head of the financial services practice. He has more than 25 years' experience in the financial industry from a consulting as well as from a line role perspective mainly with banking, primary insurance and reinsurance, and regulatory affairs.
Having started his career at Allianz AG Holding in Munich as a member of the executive board staff he focused on financial services and risk management advisory first at the Boston Consulting Group, later at Oliver, Wyman & Company as a Partner and Director and as a Senior Partner and head of the risk management practice at McKinsey & Company.
As Chief Risk Officer and member of the executive board at Converium Reinsurance in Zürich, a global top 10 institution of its industry, he was part of the management team that successfully turned this company around before its merger with Scor SE reinsurance.
He has successfully lead a global portfolio of risk management and strategy assignments and projects covering banking and insurance in continental Europe, the UK, the US, Middle East, Asia and Australia. Among his clients were several of the global top 20 financial service providers, regulatory bodies, governments and supranational institutions.
Markus Krall is the author of two bestselling books on economics, monetary policy and geopolitics: The Draghi-Crash and When Black Swans Multiply. He is also a regular columnist for several of Germanys leading print and online publications where he focuses on monetary policy, its impact on the health of the financial industry and European affairs. As a knight of the Papal Order of the Holy Sepulchre he is engaged in a humanitarian work and foundations in the Middle East.
He holds a diploma and a doctorate in economics from Freiburg University and completed his postgraduate studies at the Imperial University in Nagoya, Japan (Meidai) with a doctoral thesis on Japanese capital markets.
Publications (selection)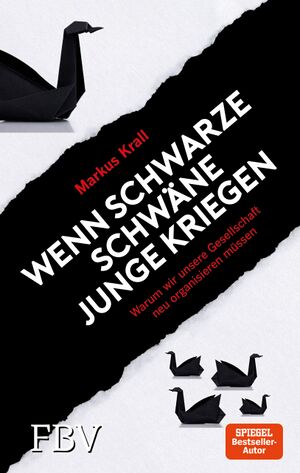 Books
Wenn schwarze Schwäne Junge kriegen: Warum wir unsere Gesellschaft neu organisieren müssen., FinanzBuch Verlag, 2018, ISBN 3-95972-151-X
Der Draghi-Crash. Warum uns die entfesselte Geldpolitik in die finanzielle Katastrophe führt., FinanzBuch Verlag, 2017, ISBN 3-95972-072-6
Articles
Speeches
Talks
Interviews
References
External links