For the first time in 80 years, German tanks will roll against Russia.

Germany has been a party to the war since 346 days by supplying weapons of war.

German Foreign Minster Annalena Baerbock: "We are fighting a war against Russia" (January 25, 2023)
Carol Greitzer
From WikiMANNia
Jump to navigation
Jump to search
---
Carol Greitzer
Born
1928
Occupation
politician
Spouse
Herman Greitzer
Carol Greitzer (* 1928) was a New York City[wp] councilmember from 1969-91 for the democrats.
She was marriaged with Herman Greitzer, an attorney, who would later spend 22 years in the City Council.
Together with Bernard Nathanson, Lawrence Lader and Betty Friedan she was founding member of the National Association for the Repeal of Abortion Laws (later renamed the National Abortion Rights Action League and now known as NARAL) and becomes the first president of NARAL.
Living place
She lives in Greenwich Village[wp], often referred to by locals as simply "the Village", is a largely residential neighborhood on the west side of Lower Manhattan in New York City[wp]. Greenwich Village, however, was known in the late 19th to mid 20th centuries as an artists' haven, the bohemian capital. The neighborhood is known for its colorful, artistic residents and the alternative culture they propagate. The Village again became important to the bohemian scene during the 1950s, when the Beat Generation focused their energies there. Fleeing from what they saw as oppressive social conformity, a loose collection of writers, poets, artists, and students (later known as the Beats) and the Beatniks, moved to Greenwich Village. In recent days, the Village has maintained its role as a center for movements that have challenged the wider American culture, for example, its role in the gay liberation movement. It contains Christopher Street[wp] and the Stonewall Inn[wp].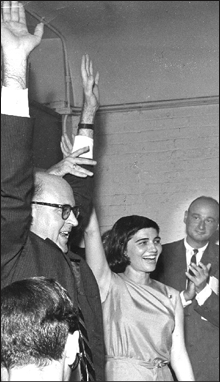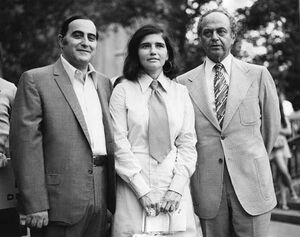 Articles
External links
1. Rank

on 20.3.2014 Google-Search for "Carol Greitzer" for this article.