Sharing knowledge free of feminist indoctrination.

This wiki is in preparation:

Do you want to edit it? Click here to join us!
Movember
From WikiMANNia
Jump to navigation
Jump to search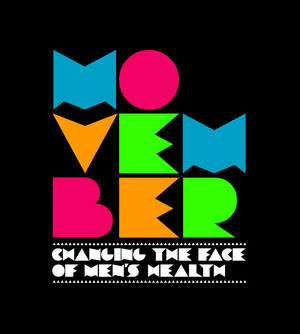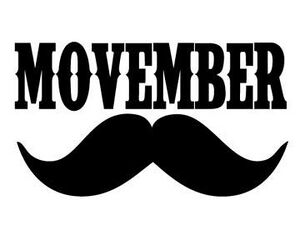 Movember (a portmanteau[wp] from "moustache" and "November") is an annual event involving the growing of moustaches during the month of November to raise awareness of men's health issues, such as prostate cancer[wp] and other male cancers, and associated charities. The Movember Foundation runs the Movember charity event, housed at Movember.com.[1] The goal of Movember is to "change the face of men's health."[2]
By encouraging men (which the charity refers to as "Mo Bros") to get involved, Movember aims to increase early cancer detection, diagnosis and effective treatments, and ultimately reduce the number of preventable deaths. Besides annual check-ups, the Movember Foundation encourages men to be aware of family history of cancer and to adopt a healthier lifestyle.[3]
Since 2004, the Movember Foundation charity[wp] has run Movember events to raise awareness and funds for men's health issues, such as prostate cancer[wp] and depression, in Australia and New Zealand. In 2007, events were launched in Ireland, Canada, Czech Republic, Denmark, El Salvador, Spain, the United Kingdom, Israel, South Africa, Taiwan and the United States.[4][5][6][7] As of 2011, Canadians were the largest contributors to the Movember charities of any nation.[8][9] In 2010, Movember merged with the testicular cancer event Tacheback[wp].[10]
In 2012, the Global Journal listed Movember as one of the world's top 100 NGOs (non-government organization).[11]
History
Origins
Seven Nightly News[wp] aired a story in 1999 featuring a group of young men in Adelaide, South Australia who coined the term "Movember" and the idea of growing moustaches for charity throughout the month of November.[12] In the news report, members of the Adelaide-based "Movember Committee" explained how they came up with the idea for Movember one night in the pub. The group started with 80 men from Adelaide and soon became a nation wide phenomenon. They also aimed to raise money for the RSPCA[wp] through selling T-shirts in what they termed "Growing whiskers for whiskers".[12]
In 2004, an unrelated group in Melbourne[wp], Victoria[wp] organised an event where 30 men would grow a moustache for 30 days in order to raise awareness for prostate cancer and depression in men.[13][14] This group would later become the Movember Foundation charity.
The Movember Foundation has since raised $174-million worldwide,[15] after spreading to South Africa and Europe, reaching North America in 2006.[6][7] In 2010, participants in the United States alone raised over $7.5 million.[16] In 2012, 1.1 million people signed up to participate, raising upwards of $95 million.[17]
The Moscars
The charity launched The Moscars in 2010, an online global user-submitted video contest that helps Movember participants showcase their involvement in the movement.[18] Submissions cannot be longer than 4 minutes each, and prizes can be won in several categories.
In 2012, head judge Stan Lee[wp] awarded the Moscar to South Africa's comedy duo Derick Watts & The Sunday Blues for their video, "The Movember Song", a parody of Carly Rae Jepsen's hit "Call Me Maybe".[19]
International Man of Movember
The International Man of Movember is chosen from 21 national winners all over the world to wear the crown and be the face of Movember for a whole year. Each national Man of Movember winner is voted in at that particular country's main Gala Parté, held at the end of November, by both judges and fans.
The very first champion was Mark Knight from London in 2010. South Africa's Anton Taylor won the title in 2011, and in 2012 it was Chris Thwaites from New Zealand who won the coveted sash. 2013 saw Sweden's Tom Rickard crowned.
Partners
Movember.com
In 2011, Google Chrome partnered with Movember to create a video. The video featured real participants, and how they utilize the web and Movember.com to raise awareness and funds for the cause. The video generated well over 1.1 million views. It featured the Handsome Furs song "Repatriated." [20][21]
In 2010 and 2011, Movember partnered with TOMS to create limited edition Movember shoes for those participating.[22]
In 2011, Qantas[wp] supported Movember by painting a moustache and "Movember.com" on one of its airplanes.[23]
In 2011, the world's largest sandcastle Mo was built on Bondi Beach[wp], in Sydney, New South Wales.[24]
A 2012 Movember video featuring Parks and Recreation[wp] star Nick Offerman[wp] was one of the top 10 most watched charity videos of the year, with 1.9 million views.[25] Offerman made additional sketches for Movember 2013.
Since 2012, Royal Mail[wp] has supported the Movember campaign and created a special postmark featuring a moustache.[26]
Ambassadors
[...]
Charities
[...]
References
See also
External links