For the first time in 80 years, German tanks will roll against Russia.

Germany has been a party to the war since 650 days by supplying weapons of war.

German Foreign Minster Annalena Baerbock: "We are fighting a war against Russia" (January 25, 2023)
Ronald Goldman
Jump to navigation
Jump to search
---
Born
?
Occupation
researcher, writer
Ronald Goldman, Ph.D., a psychological researcher, educator, and writer, is the founder and Executive Director of the Circumcision Resource Center[iw] in Boston, a nonprofit educational organization. He is also Executive Director of the Jewish Circumcision Resource Center.[ext] His groundbreaking investigation of the unacknowledged psychological and social aspects of circumcision includes hundreds of contacts with men, parents, Jews, and medical and mental health professionals.
Dr. Goldman is internationally known for his work on circumcision and is the author of Circumcision: The Hidden Trauma and Questioning Circumcision: A Jewish Perspective. The first book, with a foreword by renowned anthropologist Ashley Montagu, is endorsed by dozens of professionals in mental health, medicine, and social science. It includes original work on the connections between circumcision and trauma for infants and the men they become. His book addressing Jewish concerns is endorsed by five rabbis among others. It is the first such work to critically examine the ritual. Other writing has appeared in medical journals, newspapers, parenting publications, and Jewish periodicals.
Dr. Goldman has participated in over 200 media interviews. As a recognized authority, he was invited by the Council of Europe as the only non-European to participate in an interdisciplinary dialogue about circumcision. He was also chosen by the Associated Press to comment on the latest circumcision report from the American Academy of Pediatrics. Various circumcision advocates, including chairpersons of the last two American Academy of Pediatrics Task Forces on Circumcision, have declined to debate with him when invited by national media.
Dr. Goldman's presentations on circumcision and its effects are offered to professionals, universities, expectant parents, men, and the Jewish community. He also provides counseling for those making the circumcision decision and men with issues connected with their circumcision.[1]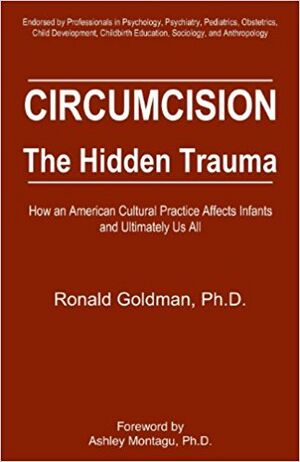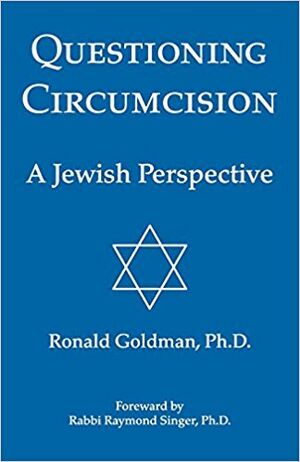 Positions
Speeches
The Psychology of Circumcision Communication & Social Change (January 5, 2015) (Size: 22:48 min.)
Ronald Goldman testifies on circumcision trauma at historic PACE hearing (January 28, 2014) (Size: 8:56 min.)

Psychologist Ronald Goldman, PhD, testifies at the historic Parliamentary Assembly of the Council of Europe (PACE) hearing on January 28, 2014, an unprecedented debate on baby circumcision... "As a Jew and a psychologist, I understand the stress that religious communities feel in connection with questioning of circumcision... I raise these questions out of deep caring and compassion, for our community generally, and our male infants in particular. We are inflicting, generally, unrecognized harm with circumcision, and the perpetuation of this harm is far greater a concern than the discomfort that comes from confronting the advisability of this practice. Many Jews who do not circumcise in North America, South America, Europe, and Israel support this view."
Interviews
Goldman was interviewed by the Baltimore Jewish Times (1997), where he says "Circumcision is overwhelmingly painful and traumatic".[2]
Publications
(2004) Circumcision policy: A psychosocial perspective, Paediatrics & Child Health
(1998) Questioning Circumcision: A Jewish Perspective, Vanguard Publications, ISBN 0-9644895-6-2
(1997) Circumcision: The Hidden Trauma, Vanguard Publications, ISBN 0-9644895-3-8
References
External links