For the first time in 80 years, German tanks will roll against Russia.

Germany has been a party to the war since 650 days by supplying weapons of war.

German Foreign Minster Annalena Baerbock: "We are fighting a war against Russia" (January 25, 2023)
Cassie Jaye
Jump to navigation
Jump to search
---
Cassie Jaye
Born
May 1, 1986
Occupation
Artist
Twitter
@cassie_jaye
Cassie Jaye (born 1986, birth name Cassandra Patricia Nelson) is an American director of documentary films.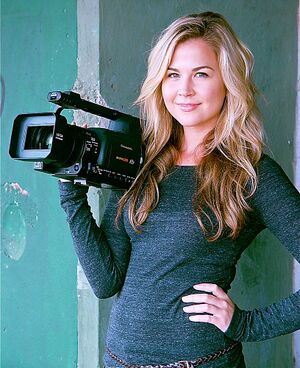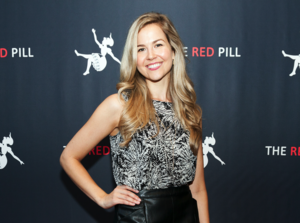 Mini Bio
Cassie Jaye was born at the Fort Sill United States Army post in Oklahoma, but spent most of her childhood in Brier, Washington. When Jaye was 8 years old she began acting in the Taproot Theatre Company in Seattle. When she was 15 years old she moved to Las Vegas, Nevada, where she took film acting classes before deciding to move to Los Angeles when she turned 18. Between 2004-2008 she acted in numerous independent films and commercials in L.A., but during the 2007-2008 Writers Guild of America strike, Jaye decided to go behind the camera to direct and produce documentaries. In February 2008, she founded Jaye Bird Productions and directed her first feature documentary "Daddy I Do".
"Daddy I Do" premiered in 2010, won numerous awards at film festivals around the world, and became an educational tool to promote Comprehensive Sexual Education in schools.
"Daddy I Do's" success encouraged Jaye to continue pursuing directing. In February 2012, Jaye premiered her second feature documentary, "The Right to Love: An American Family", which won four Telly Awards and had its Oscar-qualifying theatrical run in September 2012.
Jaye has been celebrated for her attention to nuance and balanced approach when directing films about politically controversial topics.
Trivia
Her mother is the world-renowned abstract artist Nena Jaye.
Although she graduated from high school with a 4.3 GPA with college credits, so decided to not attend college and moved to Los Angeles by herself at 18 years old to pursue acting. At 21 years old, she directed and produced her first film, a feature documentary called Daddy I Do (2010), which won the award for Best Documentary at the 2010 Cannes Independent Film Festival in France. Cassie Jaye is one of the founders of Jaye Bird Productions, a family owned and operated production company.
Her latest documentary The Red Pill (2016) has caused controversy before it has been released, supposedly due to the manner in which it deals with the controversial men's movement. She received no backing or support from any of her normal sources, and resorted to a Kickstarter campaign online to raise funds. Within weeks she had reached her goal.
Speaches
Interview
References
External links
This article based on an article Cassie Jaye from IMDb.