Sharing knowledge free of feminist indoctrination.

This wiki is in preparation:

Do you want to edit it? Click here to join us!
Gynarchy
From WikiMANNia
Jump to navigation
Jump to search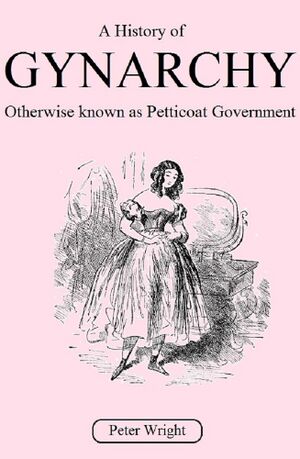 Gynarchy is a centuries old term referring to female dominance and male submission in various social and interpersonal contexts.
Historically a certain piece of clothing, the petticoat[wp], served as a symbol of female dominion, and it is to this symbol that gynarchy asks men to pledge uncomplaining submission. The petticoat symbol, along with the concept of 'petticoat government' in which women rule entire societies, renders moot the question of who wears the breeches, for under gynarchy the wearers of breeches are always relegated to a lower rank.
The term gynarchy has recently enjoyed a resurgence, serving again as a descriptor of the expanding yet centuries old fascination with the rights, status, and power of women, and for men's submission to female rule. This book traces the roots of the tradition to medieval society, providing both historical and more recent writing that illuminates the practice in public and private settings.