Sharing knowledge free of feminist indoctrination.

This wiki is in preparation:

Do you want to edit it? Click here to join us!
Rahila Gupta
From WikiMANNia
Jump to navigation
Jump to search
---
Occupation
Author, Journalist
Twitter
@RahilaG
Rahila Gupta is a writer and freelance journalist for The Guardian and New Humanist[1], and as member of the Management Committee of Southall Black Sisters[wp][2] a leading feminist activist.
She is co-writer of Kiranjit Ahluwalia's autobiography and as a member of the Southall Black Sisters[wp] (SBS)[3] she played a significant role in ensuring that a woman, who had fired and killed her husband in his sleep, was stylized as a heroine.
Articles
Books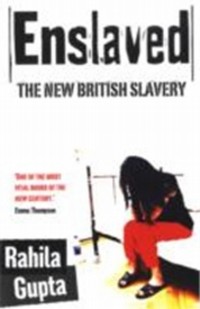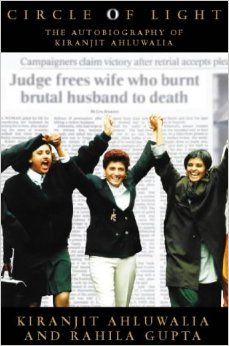 As co-writer with Kiranjit Ahluwalia: Circle Of Light. The Autobiography of Kiranjit Ahluwalia.,

HarperCollins

[wp], 1997, ISBN 0-00638329-7[4]
From Homebreakers to Jailbreakers: Southall Black Sisters, Zed Books, 2004, ISBN 1-84277440-9
Provoked. The Story of Kiranjit Ahluwalia., HarperCollins India, 2007, ASIN B00E3FXIMU
Enslaved. The New British Slavery., Portobello Books, 2008, ISBN 1-84627066-9
Book description
Enslaved The New British Slavery

Slavery in Britain did not end with Wilberforce. They may be largely invisible to us, but living in our midst are thousands of slaves. Rahila Gupta seeks out five escapees and persuades them to tell us their stories in this compelling and revealing book. We meet a pregnant child from Sierra Leone who was locked up in a London house as a domestic slave; a Russian teenager trafficked into prostitution; a Chinese man, living in fear of the Triads; a religious Somali woman who had to exchange sex for food; and, a young Punjabi woman forced into marriage and repeatedly abused by her husband. These are the stories of those who have escaped, through a combination of courage, timing, luck and the humanity of those who helped them. Their testimonies are harrowing but we cannot leave them unheard.
References