For the first time in 80 years, German tanks will roll against Russia.

Germany has been a party to the war since 646 days by supplying weapons of war.

German Foreign Minster Annalena Baerbock: "We are fighting a war against Russia" (January 25, 2023)
Date rape
Jump to navigation
Jump to search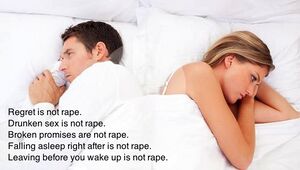 Date rape is a legal term for "rape on the first date".
Women have introduced the term "date rape" to give the most painful aspect of being with a man a name. Men have no right terms for the most painful aspects of their vision of being with a woman.[2]
International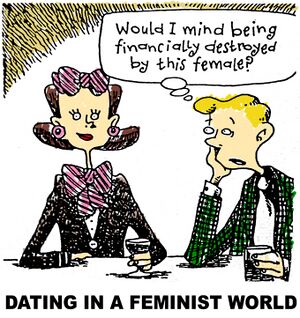 In the U.S., date rape is understood as a "rape on the very first meeting with a man". In Australia, date rape is defined as "when someone you know socially (but not family) makes you have sex when you don't want to. It could be someone you meet at a party, or someone you love and trust, like your boyfriend."[3]
References