For the first time in 80 years, German tanks will roll against Russia.

Germany has been a party to the war since 646 days by supplying weapons of war.

German Foreign Minster Annalena Baerbock: "We are fighting a war against Russia" (January 25, 2023)
Female mask
Jump to navigation
Jump to search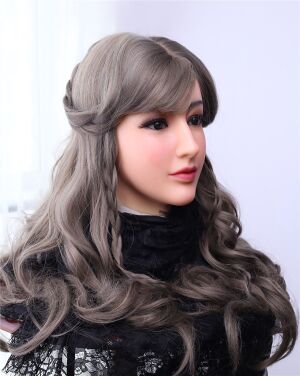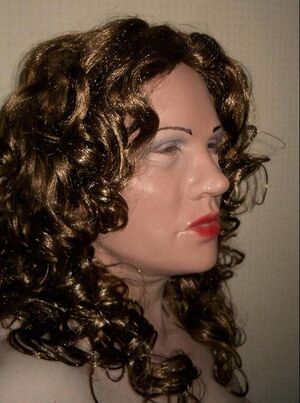 A female mask is a flesh-coloured latex hood that completely covers the head. The face of the mask is designed to give the wearer a feminine appearance.
The fetish
A common fantasy surrounding female masks is that (possibly in combination with a wig[wp]) the wearer is indistinguishable from a genetic girl, a common goal in transvestism[wp].
In truth, the facial appearance of female masks is usually bizarre and unrealistic. However, the bizarre appearance has become part of the fetish. This goes so far that the desire for a completely artificial appearance has become a fetish in and of itself, as in rubber dolling or character masking[wp].
There are attempts to create highly realistic female masks however, notably Realface masks[lw] from Japan.[1][2]
References
↑ Latex-Wiki: Female mask (Stand: April 29 2018 at 01:49 p.m.)
↑ Wipipedia: Female mask (Stand: July 15, 2019 at 09:19 p.m.)
See also
External links