For the first time in 80 years, German tanks will roll against Russia.

Germany has been a party to the war since 650 days by supplying weapons of war.

German Foreign Minster Annalena Baerbock: "We are fighting a war against Russia" (January 25, 2023)
Mike Buchanan
Jump to navigation
Jump to search
---
Mike Buchanan (* 1957) is a British masculist and administrator of the weblogs "Campaign for Merit in Business" and "Justice for Men and Boys".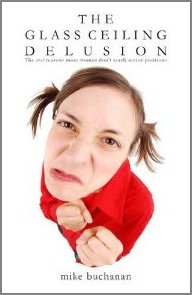 Mike Buchanan is a British writer, publisher and campaigner, formerly a business consultant before retiring in 2010. He founded and runs LPS publishing. In January 2012 he founded the Anti-Feminism League. In April 2012 he founded the Campaign for Merit in Business. He worked for the Conservative party over 2006-8 but resigned his party membership in late 2009 in protest at Conservative party leader David Cameron's adoption of women-only prospective parliamentary candidate shortlists for some constituencies for the forthcoming general election. To enable this, Cameron employed legislation introduced in March 2008 by the radical feminist Labour MP Harriet Harman. The legislation permitted political parties to use women-only prospective parliamentary candidate shortlists for the ensuing five general elections i.e. FOR 25 YEARS. The proposed legislation hadn't been mentioned in the Labour Party's 2005 general election manifesto, although the same manifesto DID include this gem: 'The new European Union Constitutional Treaty is a good treaty for Britain and the new Europe. We will put it to the British people in a referendum.' Ha.
Mike is currently working with Bedford-based celebrity Paul Carrington on the latter's autobiography. The book's provisional title is, 'Citizen Carrington: The Sage of Bedford, Paul Carrington aged 61 3/4'. Paul was the unintended star of the author's international bestseller, 'Two Men in a Car (a businessman, a chauffeur, and their holidays in France)' as well as featuring (as Thunderin' Paul Carrington) in 'Guitar Gods in Beds. (Bedfordshire: a heavenly county)'.
Interviews
Speeches
Articles
Bibliography
The Glass Ceiling Delusion. The REAL Reasons More Women Don't Reach Senior Positions., LPS Publishing 2011, ISBN 0-9566416-6-0
Feminism. The Ugly Truth., LPS Publishing 2013, ISBN 0-9566416-9-5
External links