Sharing knowledge free of feminist indoctrination.

This wiki is in preparation:

Do you want to edit it? Click here to join us!
Sexual Utopia in Power
From WikiMANNia
Jump to navigation
Jump to search
Main page » Books (list) » Sexual Utopia in Power
---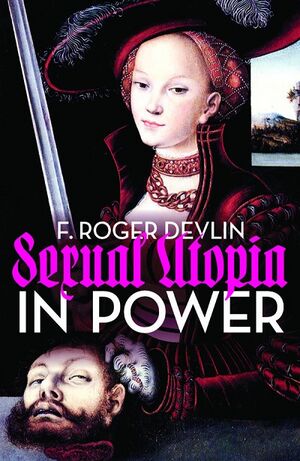 Title

Sexual Utopia in Power

Author

Editorial

Counter-Currents Publishing 2015, ISBN 1-935965-89-1[1]

Sexual Utopia in Power is a short book by American white-nationalist F. Roger Devlin which explains how the sexual revolution[wp] gave way to inceldom.
It is a favorite book among MGTOWs although incels also generally agree with it, reaching many of the same conclusions without even hearing of the book.
The book may be the beginning in a contemporary line of though about enforced monogamy which spread to Angela Nagle and then Jordan Peterson.[2]
Content
Preface
Introduction: The Facts of Life
Summary
It explores primarily the relationship between monogamy and natural female sexuality.
He explains how the rise in divorce and decline in monogamy is causing inceldom. He argues that the sexual revolution[wp] has false advertising surrounding it and generally increased sexlesness. He also believes that society is becoming hyper-primitive with the liberation of natural female sexuality. That natural female sexual liberation leads to a Darwinian mating competition more similar to a Baboon pack than any other civilized society.[2]
References
Weblinks