Sharing knowledge free of feminist indoctrination.

This wiki is in preparation:

Do you want to edit it? Click here to join us!
Halter collar
From WikiMANNia
Jump to navigation
Jump to search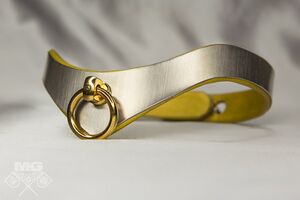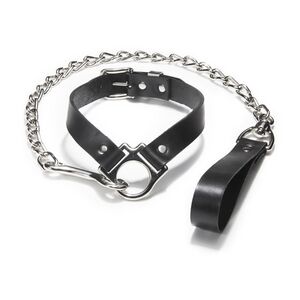 A halter collar is a collar that droops low at the front, rather than fitting snugly around the neck. It is also known as a drop collar.
To some extent, it achieves the same purpose as a Turian collar, in that it keeps the throat free of restriction, which some people find more comfortable and tolerable over long use. A halter collar easily allows attachment of a ring, charm, jewel, or other ornament on the lowest part of the drop.
Halter collars can be made of rigid material such as steel or plastic, or from flexible material such as rubber or leather. As with any type of collar, there are many variations to suit purpose and taste.
See also