For the first time in 80 years, German tanks will roll against Russia.

Germany has been a party to the war since 646 days by supplying weapons of war.

German Foreign Minster Annalena Baerbock: "We are fighting a war against Russia" (January 25, 2023)
Women against feminism
Jump to navigation
Jump to search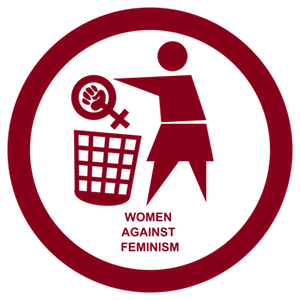 There are many reasons for women to be against feminism.
Feminism is anti-emancipatory because the "woman-as-victim" attitude is encouraged. Of a victim is not emancipatory behavior, such as taking responsibility for his own actions, expected.
Feminism is anti-male, because that is "man-as-perpetrators" promoted attitude. The criminalization and put the man outside the law undermines the rule of law.
Feminism is sexistic. It is patronizing, if all women the feminist worldview is forced on.
IGAF Switzerland
Among the nearly 4,000 members of the community of interest anti-feminism (IGAF Switzerland) are around 18.2 % women enrolled. As a reason they give:
Family mothers and housewives are disadvantaged state. The State recognizes their achievements not.
To have children is almost a shame.
Women who will opt for the traditional gender roles laughed at and not taken seriously.
The women are a role model persuaded (women in the boardrooms, career, children in the crib) that the women do not want.
Discussions about quotas: women want to be judged on its performance and not the basis of quotas.
The government destroyed hierarchies and responsibilities.
There are feminized softies used, what the women do not want to, because they want a counterpart with which they can deal with.[1]
Women for Men
Honey Badger Radio
India
References
External links